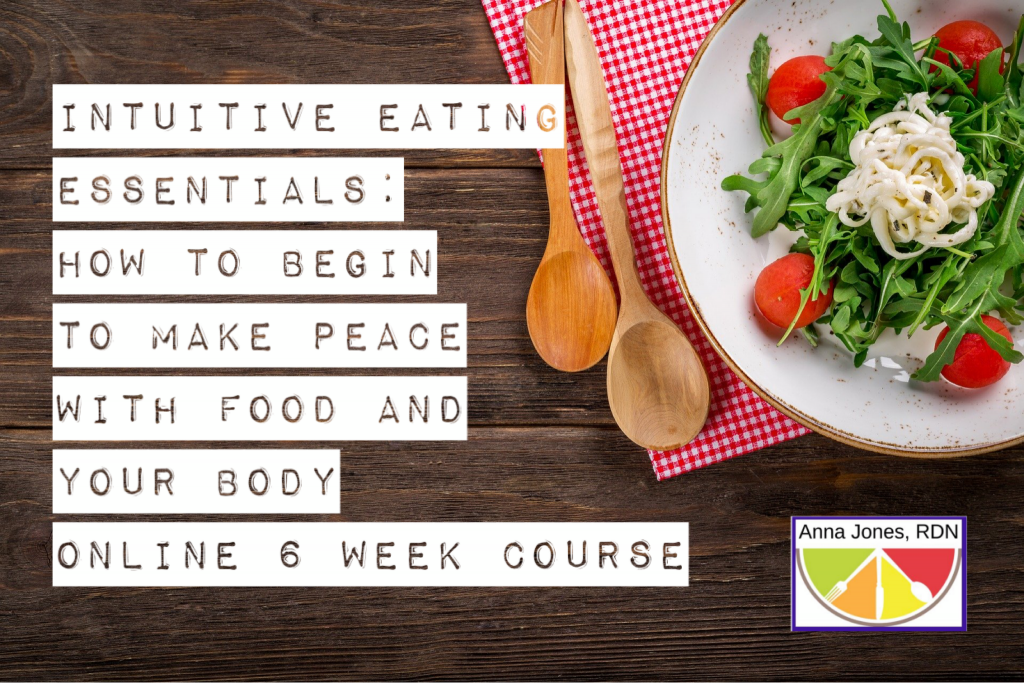 I am excited to be starting a 6-week live online small group Intuitive Eating course ªstarting next Thursday, April 23rd at 5:30 pm EST.
I thought while many of us are home and possibly have a little more time on our hands that this would be an opportune time to explore the principles and concepts of Intuitive Eating in a small group setting.
Maybe you have heard of Intuitive Eating and even gotten the book and read about it but aren't quite sure how to even begin to put it into practice in your own life. Or maybe Intuitive Eating is brand new to you but you're curious and want to know more about having a more peaceful relationship with food and your body. Read more about Intuitive Eating and all the many benefits here.
I would love for you to join me in learning more about Intuitive Eating and how you can apply it to reap all the many benefits, both mental and physical. You can read all the details here: Intuitive Eating Essentials
Email me with questions or to reserve your spot at anna@annajonesrd.com! Only 15 spots available. Don't miss out!