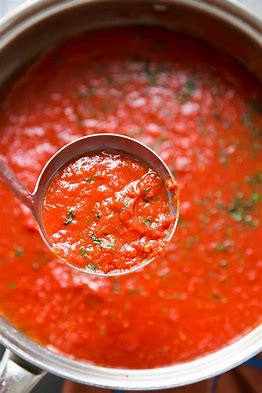 Over the quarantine last Summer my family, like so many others, spent more time together watching TV. I decided it would be fun to share some classic movies from my childhood with my two teenage girls, like Ferris Bueller's Day Off and Footloose. Such an interesting perspective to see those movies and others through their eyes!  
In our search for entertainment, we came across a cooking show that ended up being one of my husband and I's favorite shows of the Summer, Amy Schumer Learns to Cook, on the Food Network. The show features comedian and actress Amy Schumer and her husband and award-winning chef, Chris Fischer.
They filmed the show while quarantining at a rental house and their nanny does the filming. Chris prepares meals while sort of instructing Amy, who self-admittedly is not great in the kitchen. They showcase and share recipes for some of their favorite foods and always have a featured cocktail to start. It was not only funny and entertaining, but we also got some great recipes out of it. I highly recommend you check it out on demand if you have a chance.
Our very favorite recipe that we now make pretty much weekly is a tomato sauce/marinara. It is super simple and so fresh tasting and full of flavor. I use the sauce in six different staple recipes that we make often. Sometimes I'll even use three cans of tomatoes and maybe a little more garlic when making the sauce to make extra to use for, say, lasagna on a Sunday night and pizza on that following Friday.
The Tomato Sauce
Ingredients
1/4 cup olive oil
4 cloves garlic
Two 28 ounce cans whole San Marzano Tomatoes
a few shakes of dried oregano
Kosher salt and pepper
Directions
Place a saucepan over medium heat, add the olive oil and garlic and sauté until the garlic starts to color and become fragrant, about 2 minutes.
Add the canned tomatoes, oregano and about a teaspoon of salt and some freshly ground pepper, give a good stir and then cook over medium heat for about 30 minutes. Allow to sit for at least another 30 minutes.
Blend it up with an immersion or hand blender. (If you don't have one of those you can blend it up in a regular blender once it has cooled or use a potato masher or fork to break the tomatoes up.)
1. Meatballs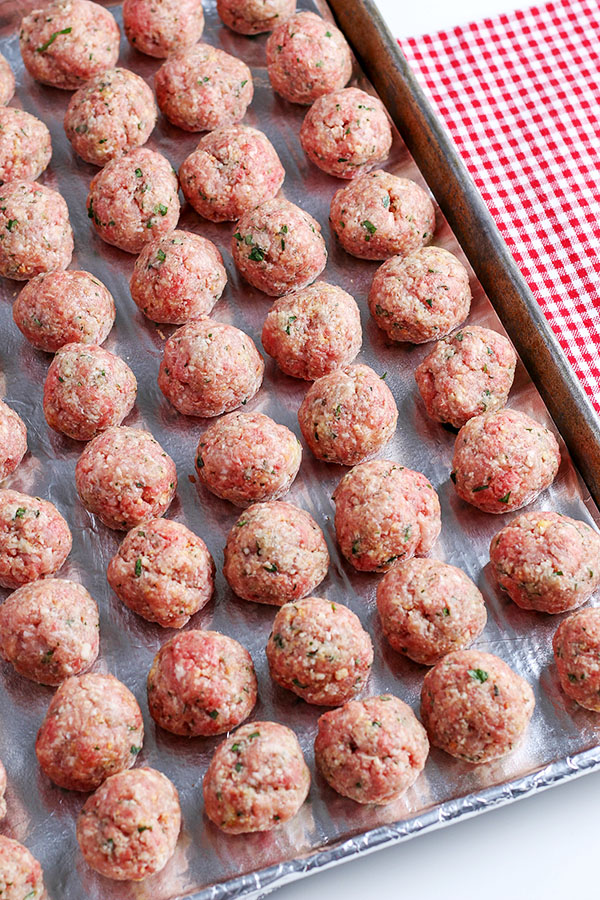 Ingredients
1 cup Panko breadcrumbs
1/3 cup milk
1 pound ground turkey
1 pound ground sausage (I like Bradley's fresh ground if you are in Tally)
4 cloves garlic, or about 2 teaspoons, minced
2 eggs
1/2 cup finely-grated Parmesan cheese
1/4 cup chopped yellow onion
2 teaspoons Worcestershire sauce
1 teaspoon dried Italian seasoning
1 teaspoon salt
1/2 teaspoon black pepper
Directions:
Preheat oven to 425°F and line a large, rimmed baking sheet with parchment paper.
In a large mixing bowl, stir together the panko and milk until combined. Set mixture aside to soak for 5 to 10 minutes while you prepare the other ingredients.
Combine remaining ingredients.
Add the ground turkey, ground sausage, garlic, eggs, Parmesan, onion, Worcestershire sauce, Italian seasoning, salt, and black pepper to panko mixture. Use your hands to mix the ingredients until evenly combined, being careful not to over-mix the ingredients.
Form the meatballs. Using a medium cookie scoop or a spoon, scoop and roll the mixture into 2-tablespoon balls and place them on the prepared baking sheet.
Bake for 12-15 minutes, or until an instant-read thermometer measures the internal temperature of the meatballs to be 160°F.  Remove pan and transfer to a wire cooling rack.
2. Meatball Subs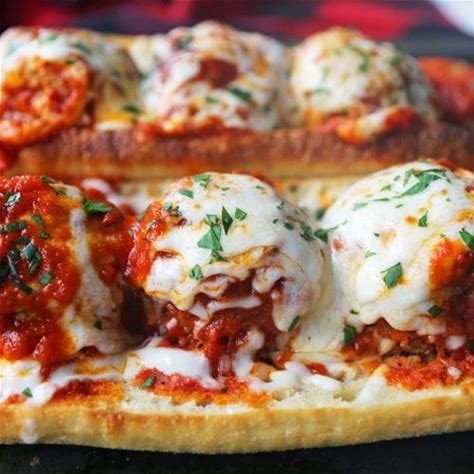 No real recipe for this one. We do this for another dinner later in the week or for lunch. I use sub rolls and cut them down the center. Place meatballs in microwave safe bowl and cut meatballs in half. Top with some sauce and reheat in microwave until hot. Place meatballs down center of the sub roll, top with sauce and Italian or mozzarella cheese. Place in over on broil at 450 degrees for just a few minutes to get browned up and bubbly.
3. Easier Lasagna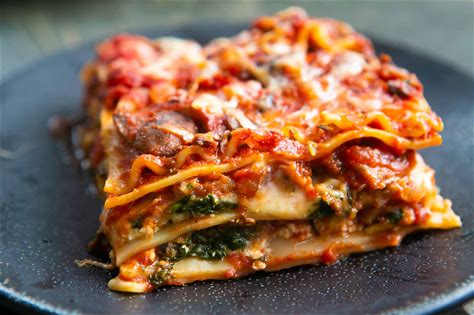 One of my least favorite parts of making lasagna is cooking the noodles ahead and then having to handle them hot. Not only are they hot, but they usually tear, and it becomes a big pain in rear. With this recipe, no need to cook your noodles first. They will cook right up as it bakes. This is one of our family's very favorites.
Ingredients
2 teaspoons extra virgin olive oil
½ onion, chopped (I use Publix frozen chopped onion)
1 teaspoon garlic
1 pound ground beef, ground turkey, or ground sausage (or no meat at all)
2 cups fresh spinach, chopped
15 oz. container Part Skim ricotta cheese
½ cup parmesan cheese
1 egg, beaten
2 cups mozzarella cheese
Homemade tomato sauce
1 13.25 oz. box Barilla Whole Grain Lasagna Noodles, uncooked (You'll use 8 of the noodles)
Directions
Preheat oven to 375. Lightly spray a 13 x 9-inch baking dish with cooking spray.
In large saute pan, heat olive oil and add onion and garlic, cook until onion is transparent. If using meat, add in with onion and garlic and cook until cooked through. Add chopped spinach, stir well, cover with lid to let cook through.
Add onion/garlic/meat/spinach mixture to cooked homemade tomato sauce. Stir to combine.
Mix together the ricotta cheese, parmesan cheese, and egg. Stir until well combined.
Spread 1 cup sauce in 9 x 13 inch pan.  Place 4 of the uncooked lasagna noodles over sauce. Spread half of the ricotta mixture over noodles, top with half of remaining sauce. Sprinkle with 1 cup mozzarella. Repeat layering with 4 more lasagna noodles, the other half of ricotta mixture, and remaining sauce. Top with mozzarella cheese. Cover with foil. Bake for 45 minutes. Remove foil and bake an additional 10 minutes until bubbly and browned. Remove from oven and let stand to cool for 10 minutes before serving.  Cut into 9 pieces.
4. Simple Baked Chicken Parmesan
Ingredients:
1/3 cup dry panko breadcrumbs
2 Tbsp. grated Parmesan cheese
¾ teaspoon Italian seasoning
½ teaspoon garlic powder
Salt and pepper
1 pound boneless, skinless chicken
1 egg, beaten
Homemade tomato sauce
1 cup shredded mozzarella
Directions:
Preheat oven to 375°.
Combine first 4 ingredients in a shallow bowl. Season chicken breasts with salt and pepper on each side.
Dip each chicken breast in beaten egg, then in breadcrumbs to evenly coat.
Place chicken on cookie sheet. Bake in preheated oven for 10 minutes. Turn chicken over, bake 10-12 minutes or until chicken is done (reaches 165°)
Spoon about ¼ cup homemade tomato sauce over chicken. Sprinkle mozzarella on top of sauce. Bake 3 minutes or until cheese is melted.
5. Pizza
No recipe needed here. I have been buying the Publix pre-rolled crust found in the bakery section and it is super easy and good. Simply lay out the crust, top with some of the homemade tomato sauce, whatever toppings you enjoy, and top with mozzarella or Italian shredded cheese. Some of the toppings we like are ground sausage, pepperoni, broccoli, mushrooms, spinach, sundried tomatoes, and artichokes " maybe not all together, but whatever we feel like having or have on hand. You bake it for about 10 minutes or until done to your liking. We have that and a bagged Caesar salad mix and dinner is done!
6. Simple Spaghetti with Sauce
This one doesn't really require a recipe either. This sauce is so tasty that it is really good just on a bed of spaghetti noodles. I buy the whole grain, which adds a boost of protein and fiber and just tends to fill me up and satisfy me more. That again with a salad on the side and dinner is done.
Hope you give these a try and enjoy them as much as we do!