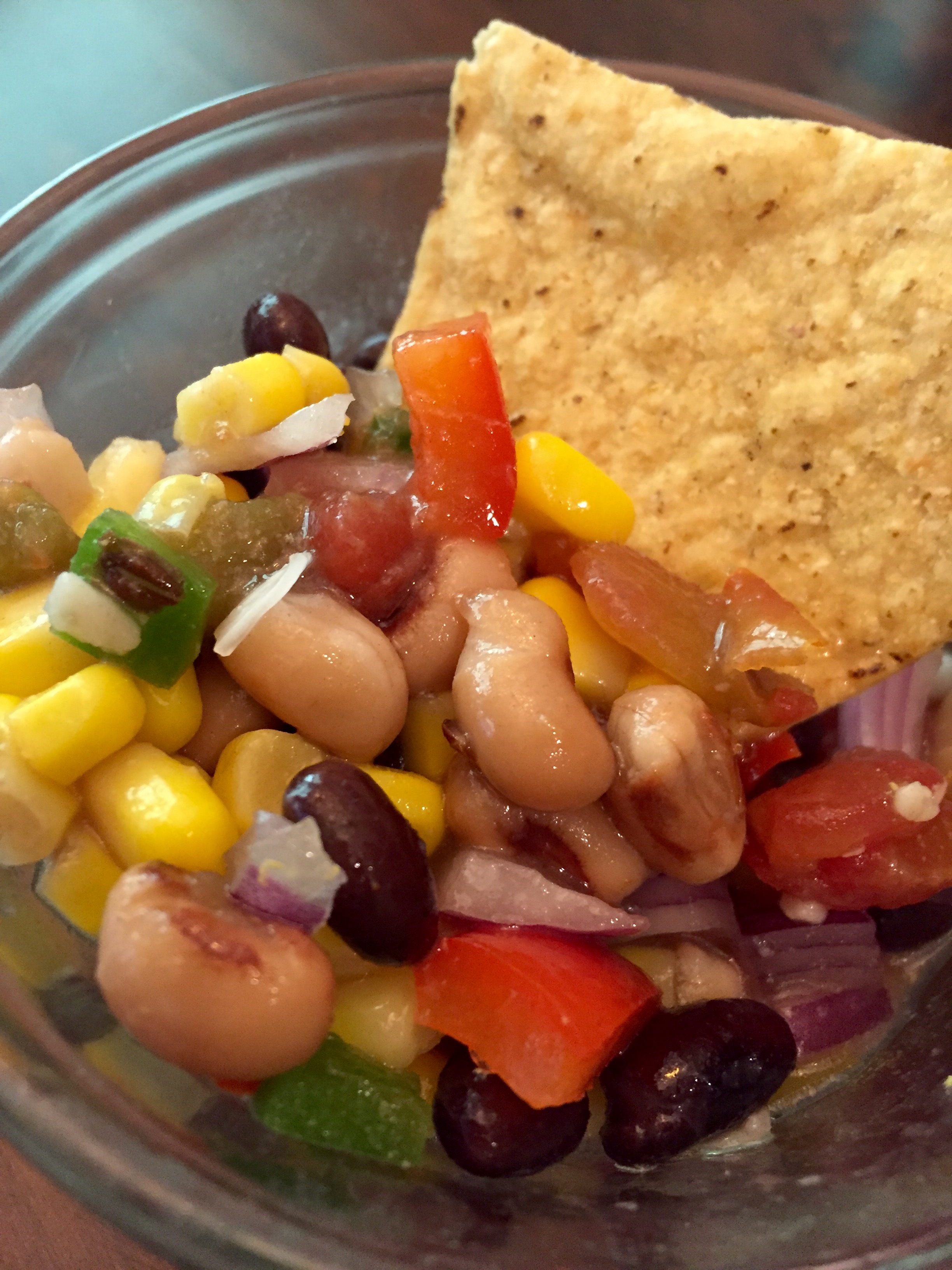 You may have seen something like this recipe referred to as "cowboy caviar." Well, I'm not a cowboy, but we are at the beach and on the boat a lot so I created my own version and I have been packing this for us to snack on. It is so good and fresh to have at any outdoor happening and it comes together in minutes. As an extra bonus it is full of plant-based protein, fiber, and veggies. Give it a try wherever you might be this Labor Day weekend!
Beach, Boat, & BBQ Caviar
Ingredients:
1 (15-ounce) can black-eyed peas, drained
1 (15-ounce) can black beans, drained
1 (15-ounce) can whole kernel corn, drained
1 (10-ounce) can Ro-Tel diced tomatoes and green chilies, drained
1 red bell pepper, chopped
1 fresh jalapeno pepper, chopped
1/2 cup chopped red onion
Dressing Ingredients:
1 Tablespoons red or white wine vinegar
1/4 teaspoon salt
1/2 teaspoon chili powder
1 teaspoon cumin
1/2 teaspoon sugar
3 Tablespoons extra virgin olive oil
Freshly ground pepper
Fresh juice of 1 lime (about 2 Tablespoons)
Directions:
In a large bowl, combine all of the salad ingredients and stir gently to combine. In a small bowl, whisk together all of the dressing ingredients. Pour dressing over salad and stir to combine. Refrigerate mixture for a few hours or overnight. Serve with corn chips or as a side.